This Fandom wiki is currently inactive. You can
adopt this wiki
and revive it.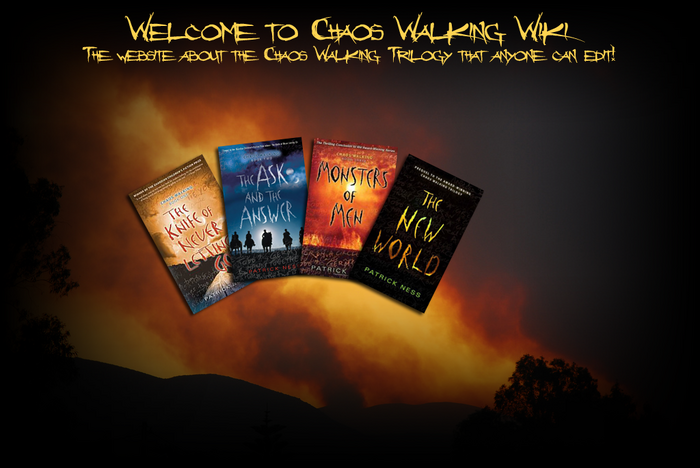 "The Noise is a man unfiltered, and without a filter, a man is just chaos walking."
Novels
Novellas


The protagonist of the series. Todd Hewitt is one month shy of turning thirteen when the trilogy begins. (Note that New World follows a thirteen month calendar.) Brought up by guardians Ben and Cillian, Todd was kept unaware of Prentisstown's history until the end of the first book... read more

To write a new article, just enter the article title in the box below.
Not sure where to start?


Create blog post
Blogs
Basically the great british bake off but better.

Todd
Viola
Lee
Mistress Lawson
Bradley

(Info on contestants in order of elimination)

Horrible Cooking

Low-Key poisons judges

Cant read recipie 

Th…

Read more >

Hi!  im completely new to this site, but i LOVE Chaos Walking and I think it seems really fun to edit here and be part of a communiy!

(I can also contribute chaos walking memes me and my friends have …

Read more >
See more >